The Pharmacy Game Newsletter
Number 5, November 2021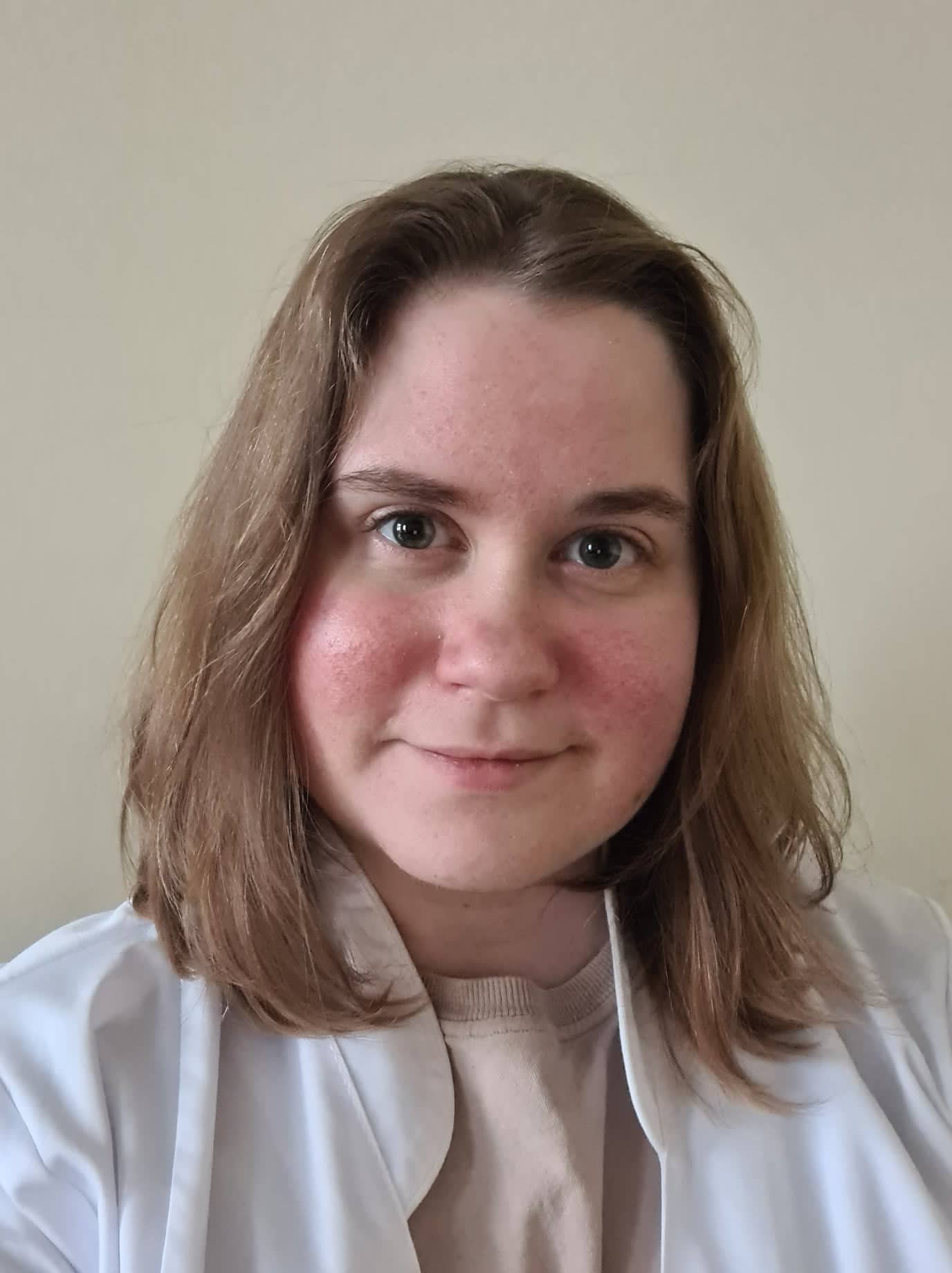 Who you are?
My name is Milda Girdenyte and I'm a pharmacist, working in a community pharmacy as well as in the Pharmacy center of Vilnius University, as a junior researcher. As a healthcare professional, I enjoy working with all kind of patients in addition to diving deep into the pharmacology. Nevertheless, during my studies I understood, that I'm keen to work with young people as well, helping them to improve their soft and hard skills.
How did you get involved with the Pharmacy Game?
I was introduced to the Pharmacy Game, GIMMICS® in my last year of studies, when I participated in it as a student. From that time, I'm looking forward each year to taking part in it.
How many times have you participated in the game?
This year it was my third time. After my first try as a pharmacy student, two times in a row I participated in it as a teacher and an actor.
What do you like the most about the Pharmacy Game?
At the beginning of each day of the Pharmacy Game I love the feeling of anticipation – what kind of situations students will have today and how they will manage to solve them. It's fascinating to see how students enhance their communication and problem-solving skills just a few days after the start of the game.
Would you like to share some interesting moments you remember while playing the game?
There are so many moments I take away each year… This time I worked a lot with online pharmacies. In this case, they got orders of drugs, food supplements, or other products via an online platform. Students, who worked in those pharmacies, needed to understand patients' problems and solve them by giving a pharmaceutical consultation. In these scenarios, I tried to confuse them with strange requests or conflicting personalities and it was very interesting to see, how they convince a patient to make the right decision. For example, I insisted on getting some preparation for gallstones and I had some quarrels with students before receiving the right medication. I was very impressed to see how they find the right solution and choose proper words to calm down these kinds of patients, which we have from time to time in real pharmacies.
Back to newsletter