The Pharmacy Game Newsletter
Number 3, February 2021
Forthcoming event:
FREE webinar "You never walk alone" Interprofessional education in pharmacy
Monday, March 29, 2021 2:00PM CET
During this webinar, the presenters will discuss: How interprofessional education contributes towards better patient-care?; If the future pharmacists, pharmacy assistants, physicians, or nurses can walk the educational path alone?; How to implement interprofessional education while following the trend of contemporary teaching methods using simulation and gaming?
In this issue:
How we use the pharmacy game to practice interprofessional education. We report on which healthcare professionals are already involved in the training, and which remain to be included.
Insides from the Pharmacy Game in Brussels. Interview with staff-member/actor and student, participants of the Pharmacy Game at the Free University of Brussels. The editors are thanking Eline Tommelein for providing this material.
Sincerely,
Katja Taxis
Claudia Dantuma
Tanja Fens
Enhancing interprofessional collaboration with interprofessional education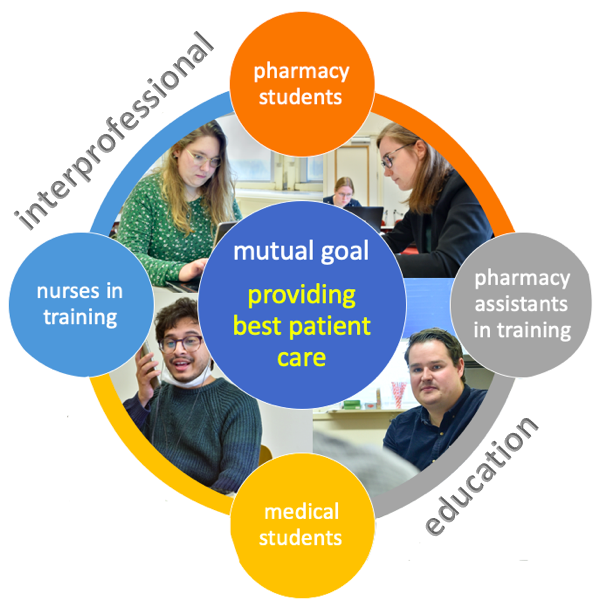 From day to day, the complexity of health care increases. Interprofessional collaboration, i.e. multiple health workers from different professional backgrounds working together with patients, families, carriers and communities is needed to deliver the highest quality of care across settings. Many professional bodies have formulated interprofessional collaboration to be a core competency of health professionals when graduating.
Teaching students in interprofessional collaboration is still very fragmented and often absent. Having this in mind, two questions remain to be answered: how to enhance interprofessional collaboration and what educational tools to use for practicing interprofessional education?
"Interprofessional education brings different health-care perspectives into a mutual learning environment to complement each other towards best patient care practices."
Continue reading...
Interview with Merve Duran, Pharmacy Game student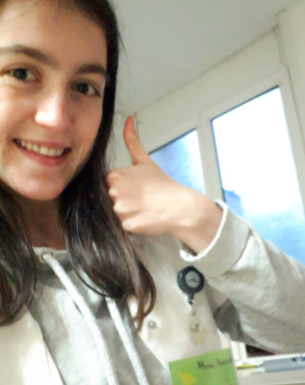 Who are you?
Hello, I'm Merve Duran, a student at the Free University of Brussels. I'm in my second masters year of pharmaceutical sciences and because of this I participated in the Pharmacy game.
Continue reading...
Interview with Laurence Balencourt, Pharmacy Game staff-member and actor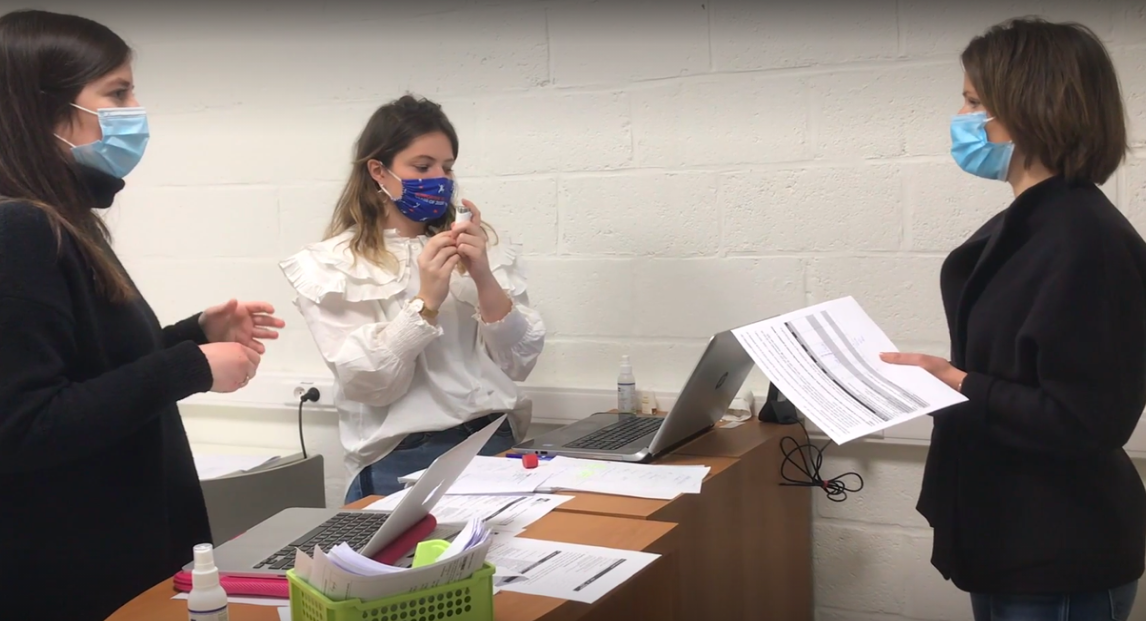 Who are you?
My name is Laurence Balencourt. I have been a passionate French teacher for the past 20 years. My focus was on teaching French literature & philosophy. Three years ago I joined the ACTO team of the Free University of Brussels (VUB) that delivers specific language courses throughout almost all faculties.
Continue reading...