New publication! The Pharmacy Game-GIMMICS® a Simulation Game for Competency-Based Education
By Tanja Fens
The profile of the profession of pharmacists has profoundly changed over the last decades. Pharmacy education has moved towards competency-based education. The pharmacy game, called GIMMICS®, developed at the University of Groningen, is unique in combining simulation with serious gaming to teach a wide range of competencies.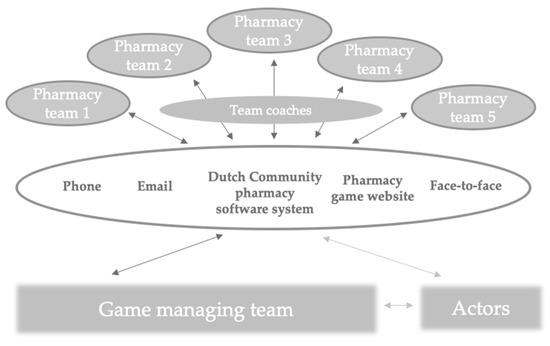 In this article, we describe the learning goals, the assessment methods, the teaching tools, and the students' view of the pharmacy game. The learning goals are to train the competencies of collaboration, leadership, communication, and pharmaceutical expertise. The core of the game is the simulation of community pharmacy practice activities, such as patient counseling, processing of prescriptions, and collaboration with other health professionals. Students are assessed individually and as a pharmacy team. The pharmacy team, with the largest number of patients wins the game. Student evaluations show that they value the course.
Currently, seven universities from around the globe have adopted the pharmacy game in their curriculum, adjusting the course to their country's pharmacy practice and educational system.
Reed the full text of the article here.